Precision mechanical components
Deploying advanced manufacturing based on precision tooling having developed know-how and experience.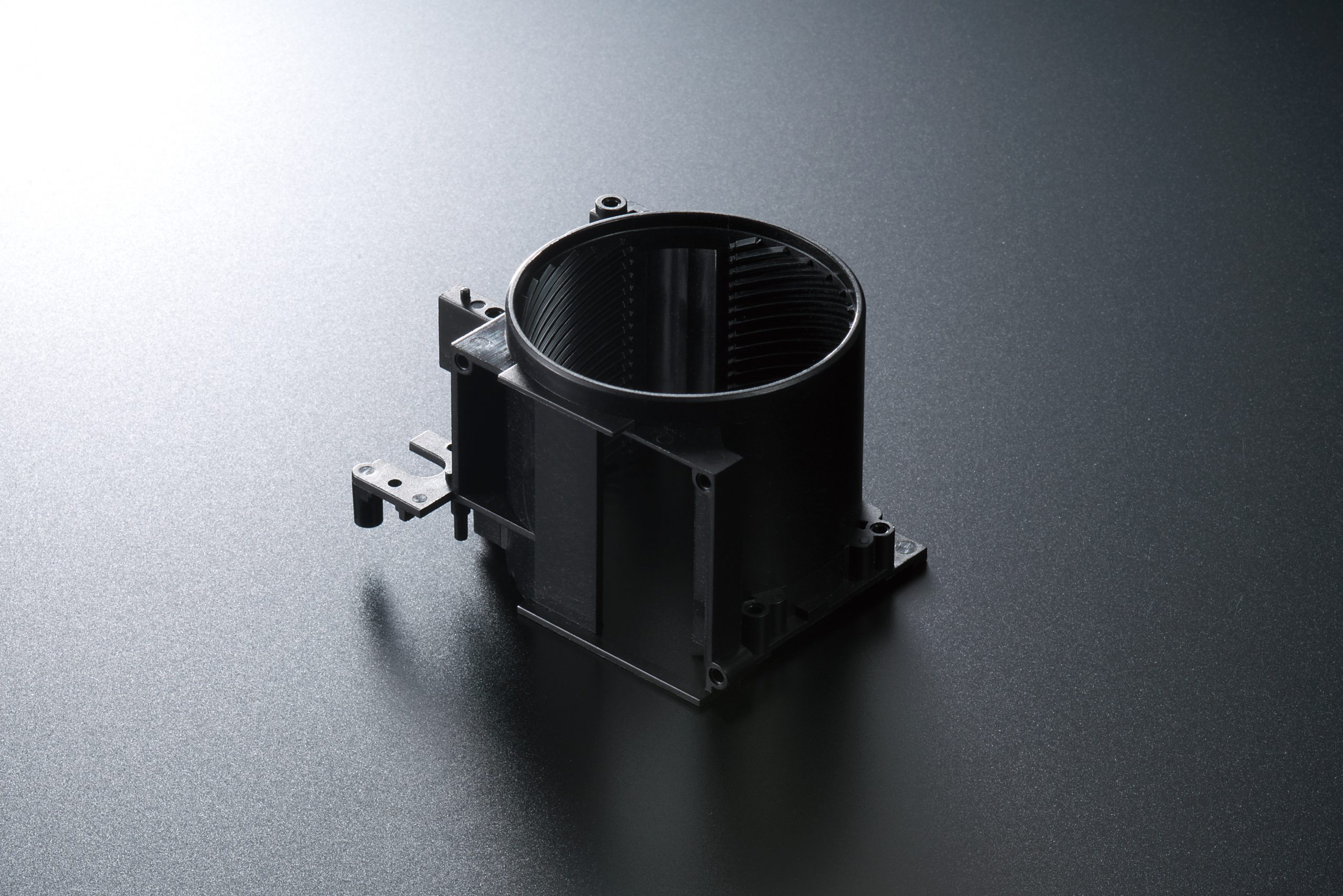 High-Precision Lens barrel
Various resin material experience
(PPS, LCP, POM, PPSU, PA)
Precision processing technologies
Making use of many years experience on tooling fabrication technology, high quality/high precision product are stably provided. Above all, lots of experience to produce optical precision barrel for DSC and DVC and now production is not only in Japan but also in China. As a result of technical improvement for many years, production system to have competitive price has been established. Now precision engineering plastic products are used in interior and exterior for automotive industry.
Features
・Hot runner system and Semi-hot runner system
・Molding and fabrication of multi-inner slider tooling
・Roundness, Concentricity correction technique
Precision
Engineering plastic products TOYOTEC producing are used for DSC zoom barrel unit.
TOYOTEC quality standards have satisfied customers' needs in optical industry. For example, circularity measurement, concentricity, and axis tilt.
Raw material
Adding to primary molding material  (PC, PBT, PA, PP, ABS) , TOYOTEC strong point is to mold heat-resistant material such as PPS,LCP.