RDL – Wide Angle Ultra-low Distortion Lens Module
RDL : 120° Wide-Angle, Ultra-low Distortion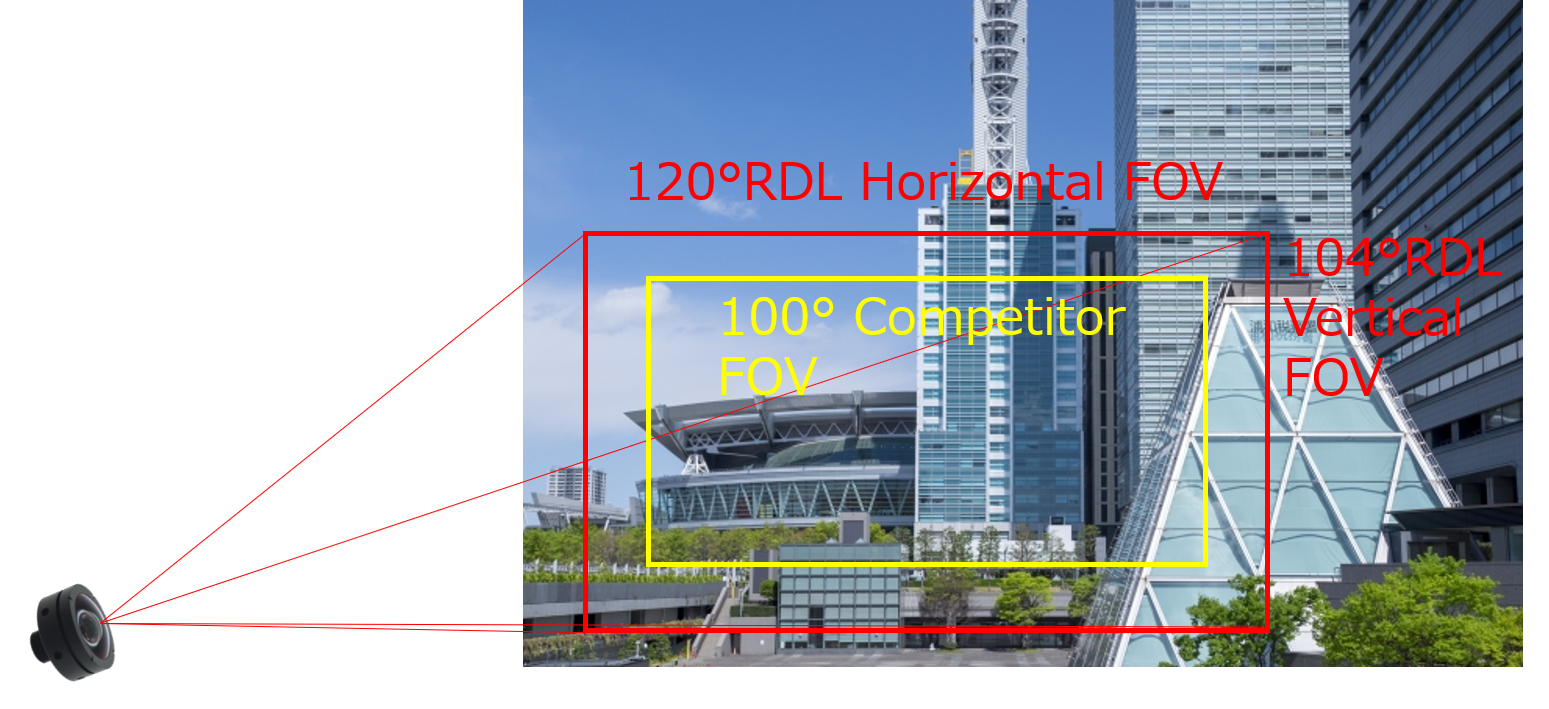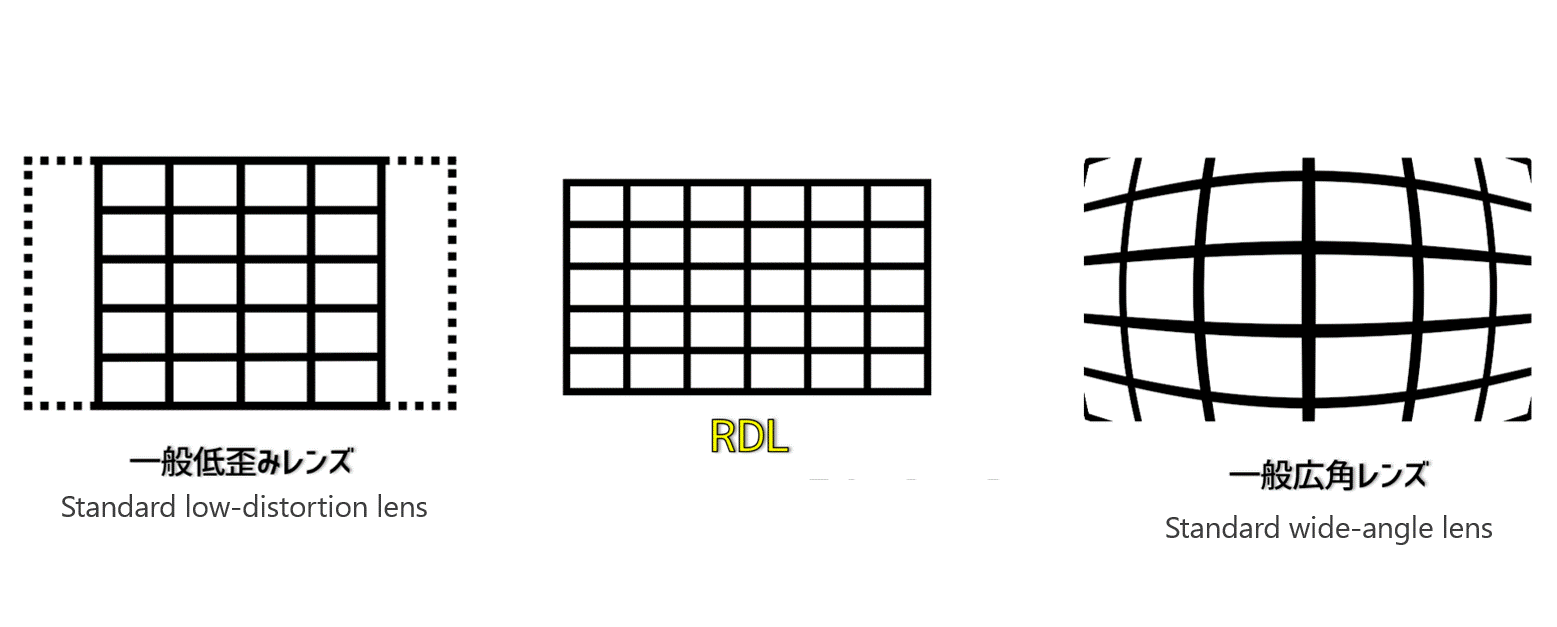 The Wide Angle Ultra-low Distortion Lens Module unit RDL developed by TOYOTEC can provide a 120° angle of view. This angle of view is one of the broadest of any wide-angle lens unit that is available on the market today.
The wider the angle of view, the greater the amount of information that can be obtained. This means that information that used to be obtained with multiple camera units or multiple shots can now be obtained with fewer units and fewer shots.
This feature brings various advantages in system control.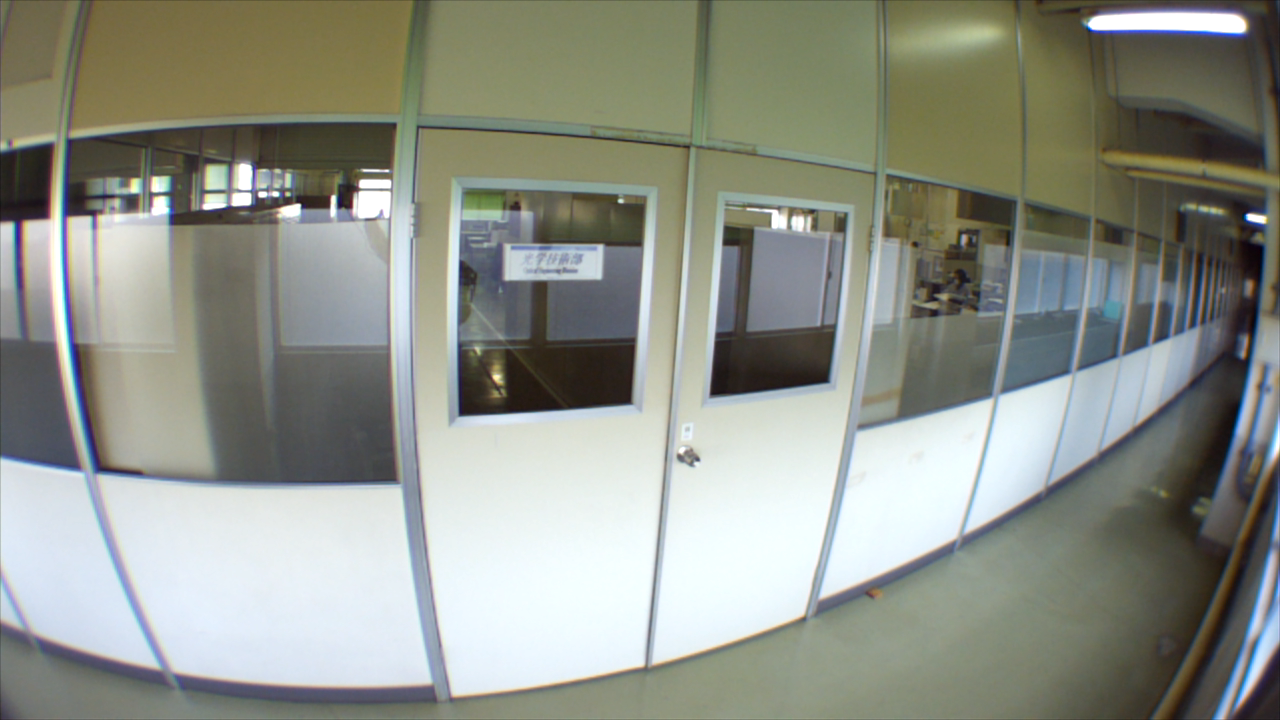 ↑ Photo taken with standard wide-angle lens.
↑ Distortion correction is required.
As the distortion in the periphery of the image is also reduced, it is possible to use images without distortion correction, as shown in the photo on the right.
The distortion rate in the RDL is less than 2%, which is an extremely small number for an ultra-wide angle lens. This low distortion is achieved not by the individual optical lens but by the entire system as a lens unit ( international patent pending in part, additional patent pending).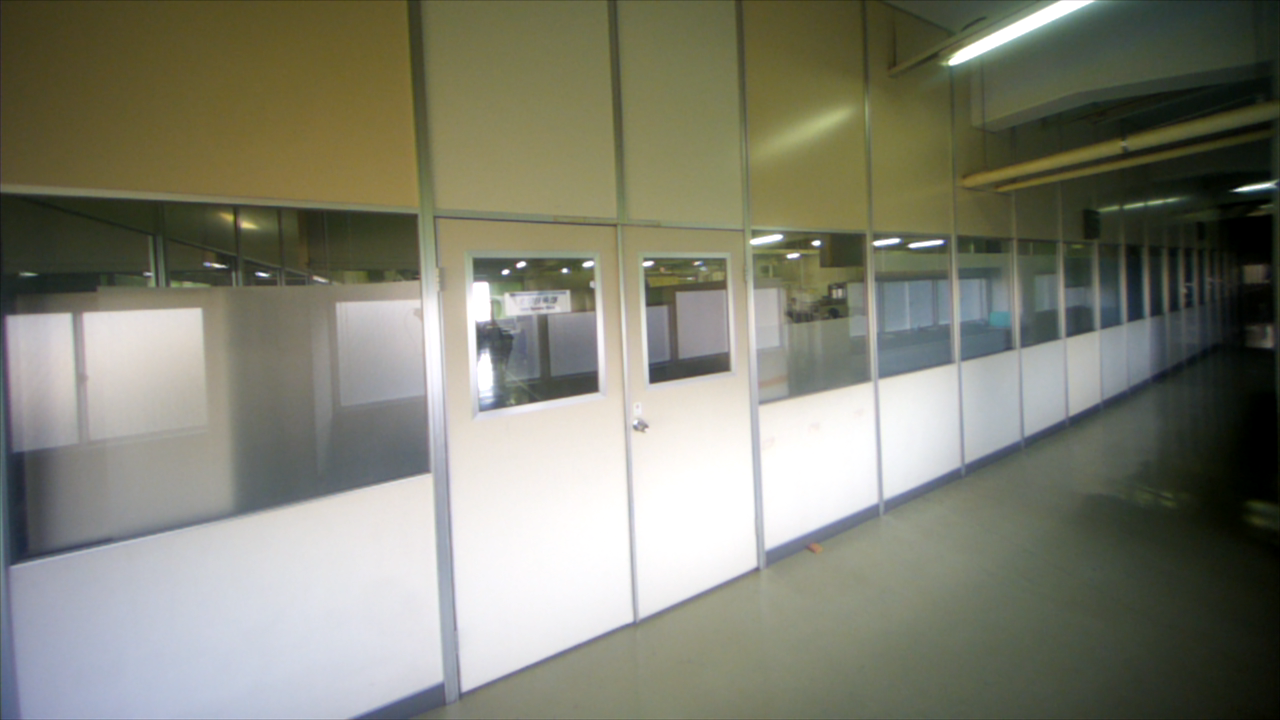 ↑ Photo taken with RDL lens.
↑ Distortion correction is not required.