Hybrid Lenses (Aspherical complex)
Leading high precision aspherical lens in optical industry using injection molding technology.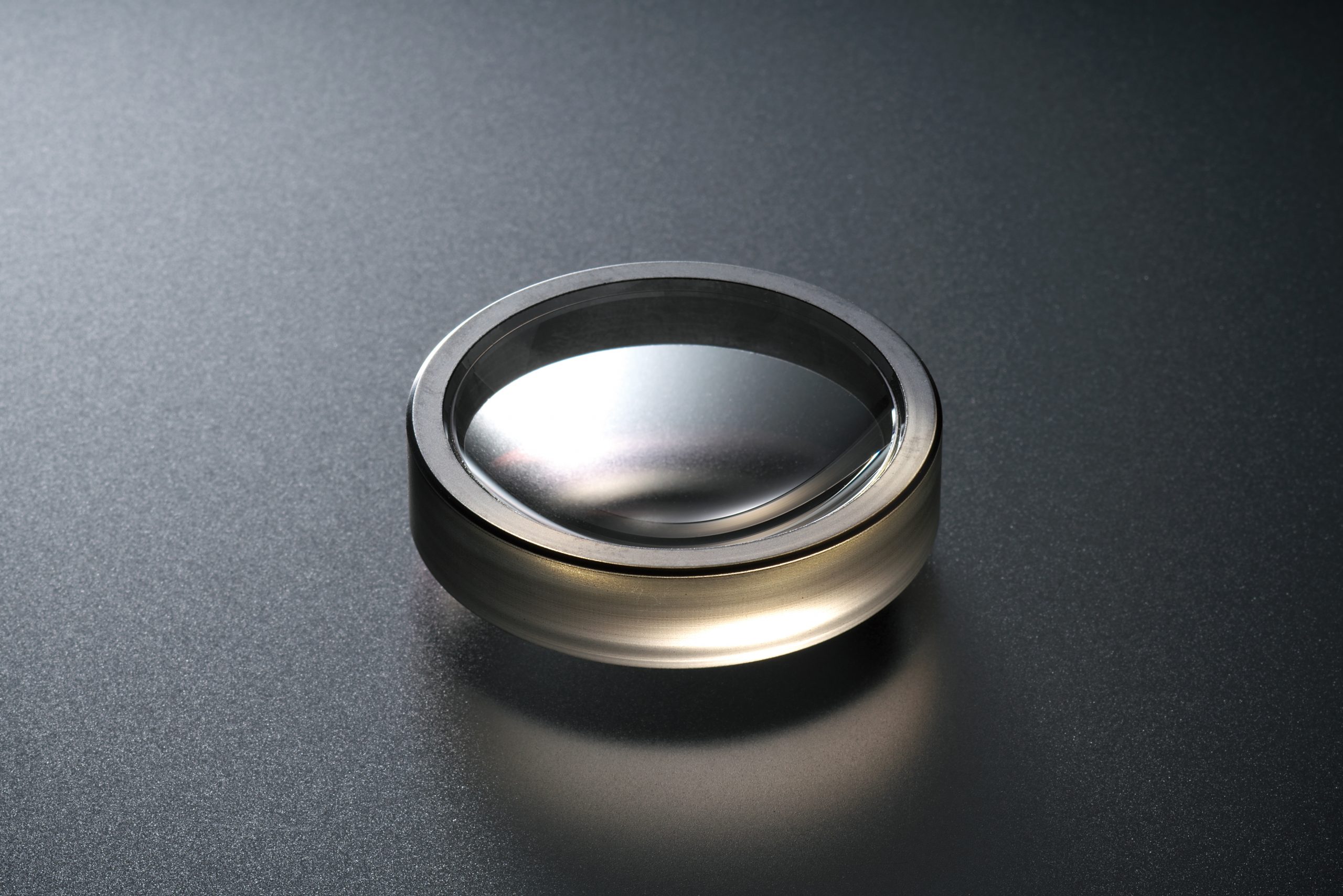 What is a"Hybrid Lens" ?
Hybrid Lens is high precision aspherical complex lens having both various optical characteristic, better reliability agaist environmental test which optical glass lens has and high accuracy aspheric shape by injection molding technology.
Professional of both glass and plastic lens manufacturing
– Ultra-precision machining technology on optical lens insert
Aspherical surface optical lens insert for making hybrid lens is same as for plastic lens and use high precision mirror surface optical insert made by ultra-precision machine.
-Optical glass lens manufacturing
Glass lens used for base lens of hybrid lens have satisfied customer's needs in various industry as taking advantage of using latest equipments and developed know-how since founded.
Original molding, processing technologies
All resin and production machine used for hybrid lens manufacturing are TOYOTEC original technology. Special resin for hybrid lens is created by collaborative development with resin supplier, and having optimized optical characteristics and environmental resistance.
Single/multi-layer coating is available to increase in transmittance.
TOYOTEC has established production technology for large diameter hybrid lens which used to be not achievable.
Optical design can consider taking advantage of hybrid lens and it achieve reduction of the number of optical lens in multi lens assembly product, weight saving and cost reduction.