Meet various customer's needs by outstanding vacuum deposition technology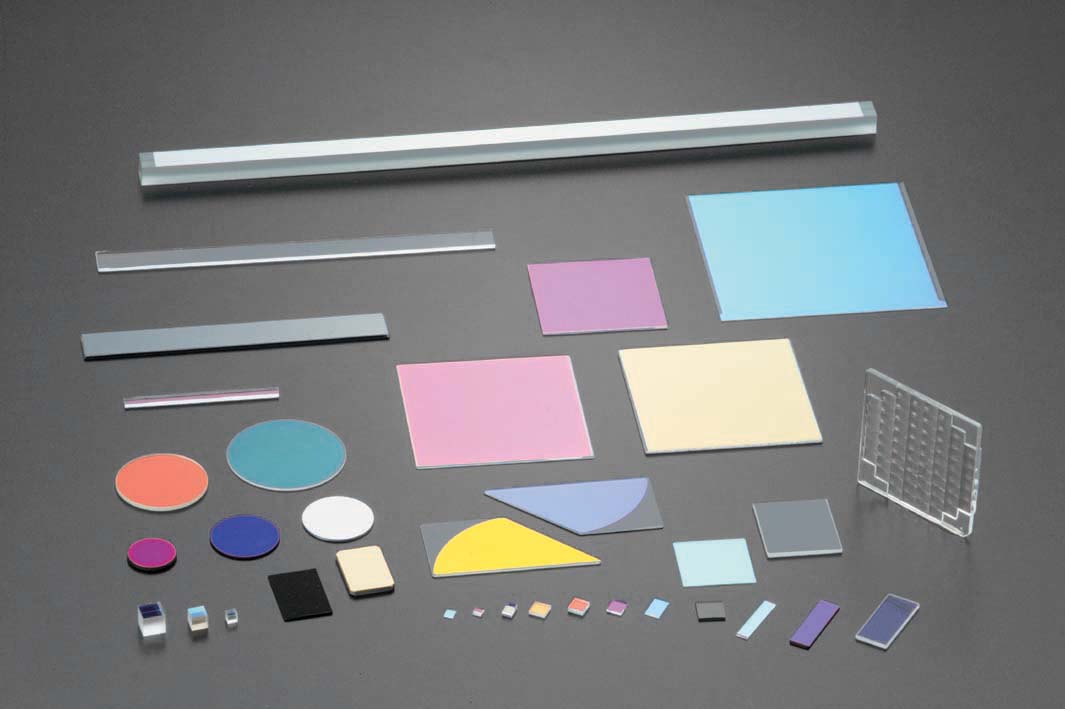 Anti Reflection(AR)coat
Gold/Aluminum Mirror coat
Hard (Anti-scratch) Coats
Multi-Layer Filter
Vacuum deposition technology
Producing optical filter product such as dielectric multi-layer filter and reflective mirrors by vacuum deposition. Consistent process from optical design, substrate arrangement, polishing and coating. Offering stable and excellent quality product from prototype sample from R&D to mass production.
Design for coating layer
Making use of know-how of coating layer design for many years, Propose various membrane controls of the wavelengths to meet customer's coating design in wide variety of markets.
Vacuum deposition
IAD (Ion Assist Deposition) method is used for TOYOTEC vacuum deposition. Take advantage of perfectly automatic vacuum deposition machines, variable masks, control devices of layer thickness, analysis devices of polarization, providing various multi-layer products with high performance and quality.