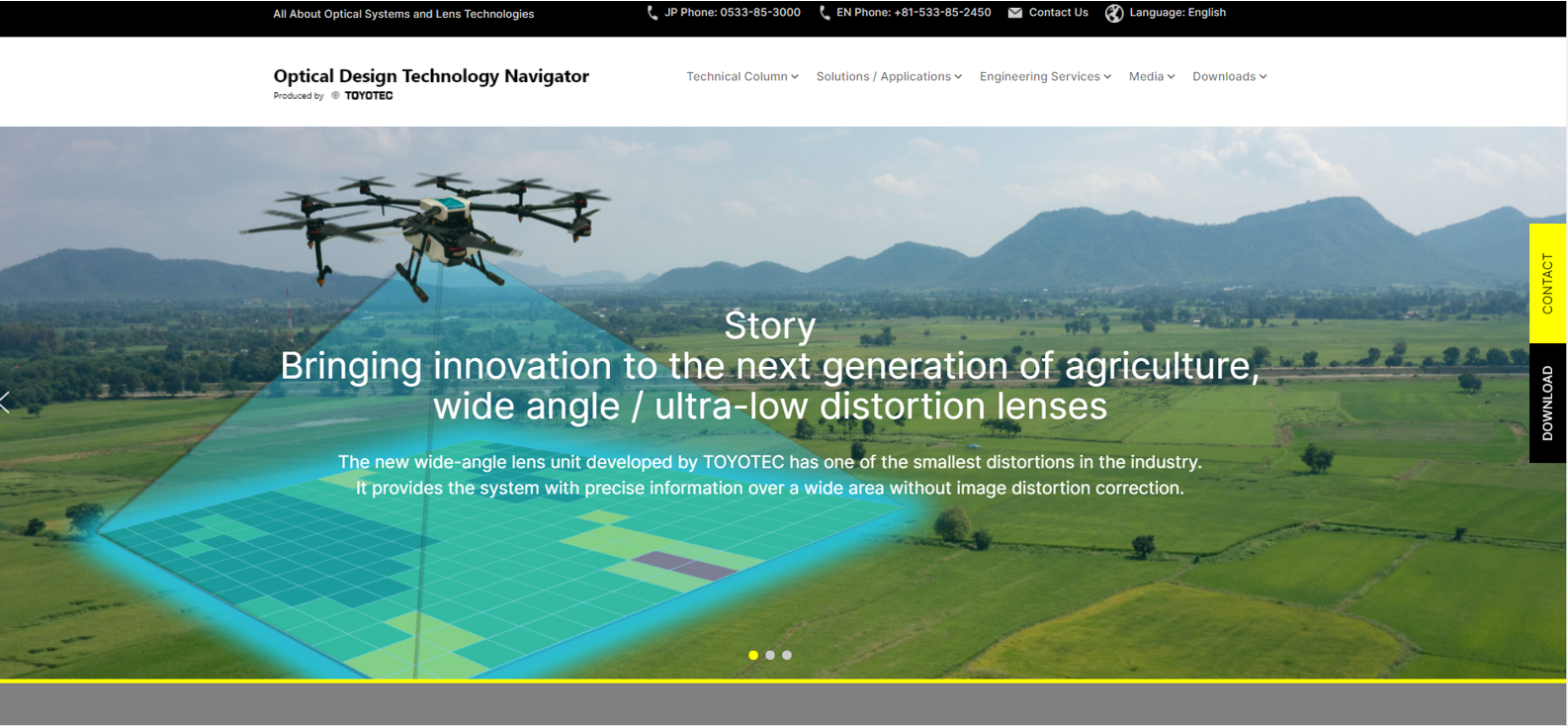 TOYOTEC has released "Optical Design Technology Navigator", a technical information website about optical lenses and optical lens units.
15/01/2021
"Optical Design Technology Navigator"
is a specialized website that provides practical technical information for engineers involved in optical lens units and optical lenses. As a lens manufacturer that has been in business for more than 70 years, we are committed in providing information to help engineers find solutions to problems in an easy-to-understand manner, so that optical technology can penetrate society and solve customer problems.
English site
https://optical-tech-group.toyotec.com/
Japanese site