Pursuing nano-level quality products based on molds made with the most advanced ultra-precision processing technology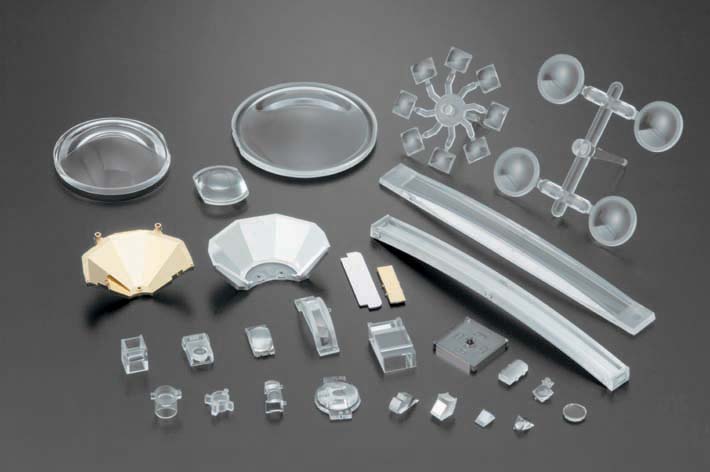 Aspherical Lens
Free form Lens
LED Lens
(COP, PMMA, PC)
High Precision Tooling fabrication
High Precision Tooling is absolutely essential for Aspherical Plastic Lens. TOYOTEC is designing and creating tooling on its own for many years. Experienced molding know-how over 20 years plays the important role of creating high precision aspherical plastic lens in recent years. Close communication between molding and tooling and feedback of verification to each other on high precision and quality tooling can achieve good trust relationship with both domestic and overseas customers.
Ultra-precision machining of Optical Lens Insert
The most-advanced high precision processing machine includes TOYOTEC experienced know-how.
Submicron order processing technology is the foundation for high precision aspherical lens and free-form surface lens.
Expert engineers create excellent tool manufacturing process
Tooling parts assembly required micron order of technique done by these expert engineers.
Making database for technical tradition for succeeding to next generation.
Pre-feedback to tooling fabrication by Moldflow analysis for injection molding
Moldflow software (MOLDFLOW) makes it possible of the process of simulating injection molding and imaging plastic lens.
Focus on speeding up the lead time and minimizing cost for prototype product.