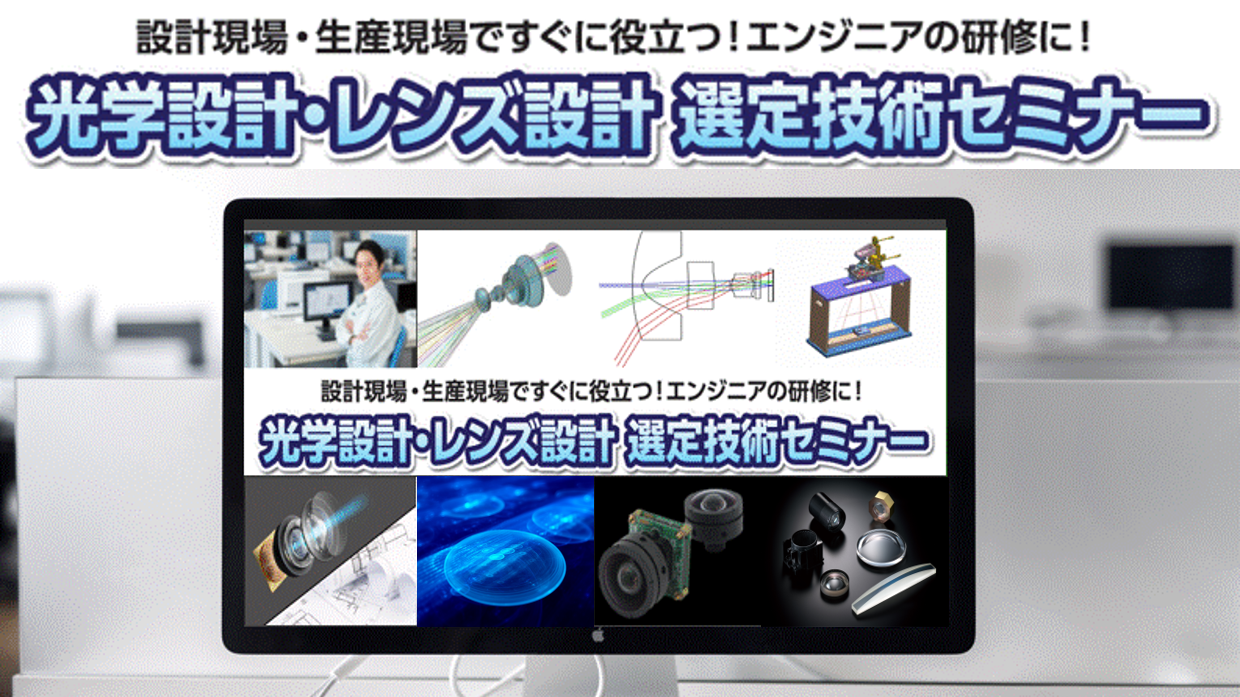 The Registration for October Rebroadcasts Have Started!
03/10/2022
We would like to announce that the registration for October's rebroadcast have started.
Check out our page on Optical Design Technology Navigator to register now!
Register Here
*This webinar can be watched in Japanese only
【This month's webinar】
①Vol.4 What Are The Best Lenses And Lens Units For Image Recognition, Detection, And Sensing?
Chapter 1 : From "Viewing" to "Sensing"
Chapter 2 : Designing Lens With A Trilateral Concept
Chapter 3 : Lens and Lens Unit Specifications for Applications
②Vol.5 The Features and Case Studies of the Wide and Distortion-less "RDL Lens"
Chapter 1: Why is it "Wide and Distortion-less"?
Chapter 2: The Features of RDL Lens
Chapter 3: Introducing Proposals to Markets