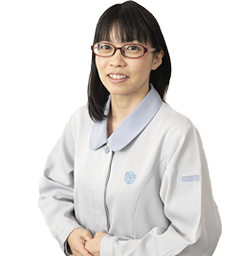 Mayuko Takemoto
Childcare Leave taken twice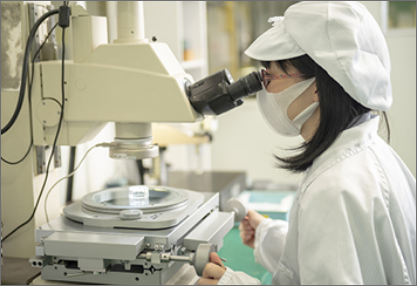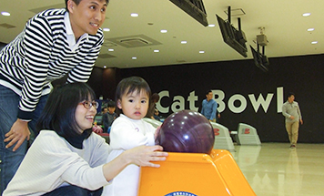 Has your work style changed since you got married?
The company is very understanding about childcare, and there is no change in the way we work.
The major change before and after marriage is the housework after coming home. I feel that I have less time to relax after coming home, but there has been no change in the way I work. As for childbirth, I was allowed to take childcare leave, but since I couldn't get into a nursery school within a year before I was supposed to return, I was allowed to extend my childcare leave so that I could return in April. The change in my working style after returning from childcare leave is that I have to pick up my child from nursery school, so I basically do not have to work overtime. Since my child is small, I sometimes have to take time off suddenly due to fever, etc., but the people around me follow up with me. I also try to communicate with my husband on a daily basis so that we can follow up on each other.
What do you value and keep in mind in your life, both at home and at work?
What I value in my life is that my children are my first priority right now. Although I am not able to spend as much time with my children as I would like, I still take time to play with them when I get home, such as playing house or reading picture books. At the daycare, my child has the opportunity to experience group life and play in a way that she cannot at home. I am not confined to the home and childcare, but by going outside the home for work, I am able to spend time with a fresh mind.
Tell us about your future goals.
I am working in the process of product measurement and inspection. There are many types of measuring instruments used for inspection, and many of them I need to learn. In terms of work, I would like to improve on what I have learned so far, and I would like to receive new training to expand the scope of my work. It is difficult to balance work and childcare, but with the understanding of the company and the support of my colleagues, I am doing my best without any burden.